A friend of mine asked me if it was possible to use the Spotify Web Player on his Android smartphone.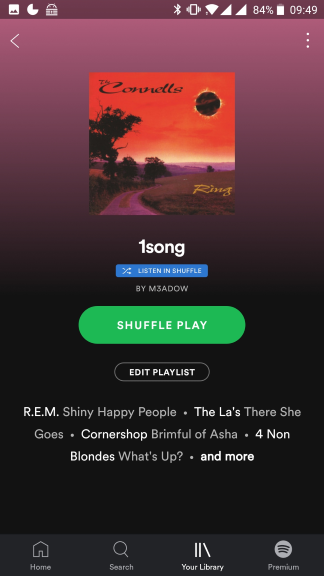 If you are like me and don't use Spotify on mobile very often, you might not know that the free version of the Spotify app is heavily castrated. I'm not using it a lot, but if I understood correctly, you can't properly play a playlist or one song, you get force fed "matching" songs. Also you can't constantly skip songs. To push their Premium Account to you, Spotify additionally prevents mobile browsers from using their less limited Web player.
While I understand that Spotify wants to earn money, I heavily dislike the artificial limitations to push people to a paying account. If you can't sell your Premium Account with a feature list, you should probably work on the list instead of artificially limiting the features on different devices. Especially the differentiation between PC and mobile browsers triggered me. Therefore I welcomed the challenge of convincing Spotifys Web player to work on Android.