I'm using Pocket a lot. Sometimes I use it to save articles I want to read later, very often I use it to save and tag articles with content I need over and over again. I'm using Firefox a lot. I prefer it over Chrome and I prefer Mozilla over Google. Sadly, those two worked out a "cooperation". While this sounds reasonable for a user of both, Firefox and Pocket, it's the opposite. Since Firefox 38.0.5 Mozilla integrated a Pocket Addon into Firefox. The same day Pocket retired their original Firefox Addon. To be frankly, the Pocket Addon Firefox uses now is crap and is inferior to the old Addon in every aspect. That's why I packed the old Addon into a zip and provide a download link here:
DOWNLOAD THE ORIGINAL POCKET FIREFOX ADDON
SHA256SUM: 13a0d213aeef5fbcb21b76216a99df129b8a39549426fa5e5f13d7a1ed28e6a5
MD5SUM: a13a4db7154c0f9fabec09ea803e7eb3
Hint: If you don't trust me, don't install the Addon. Never install Addons from untrusted sources!
Simply open it with Firefox, install the Addon and restart the Browser. Finally you can enjoy the much better version of the Pocket Addon again!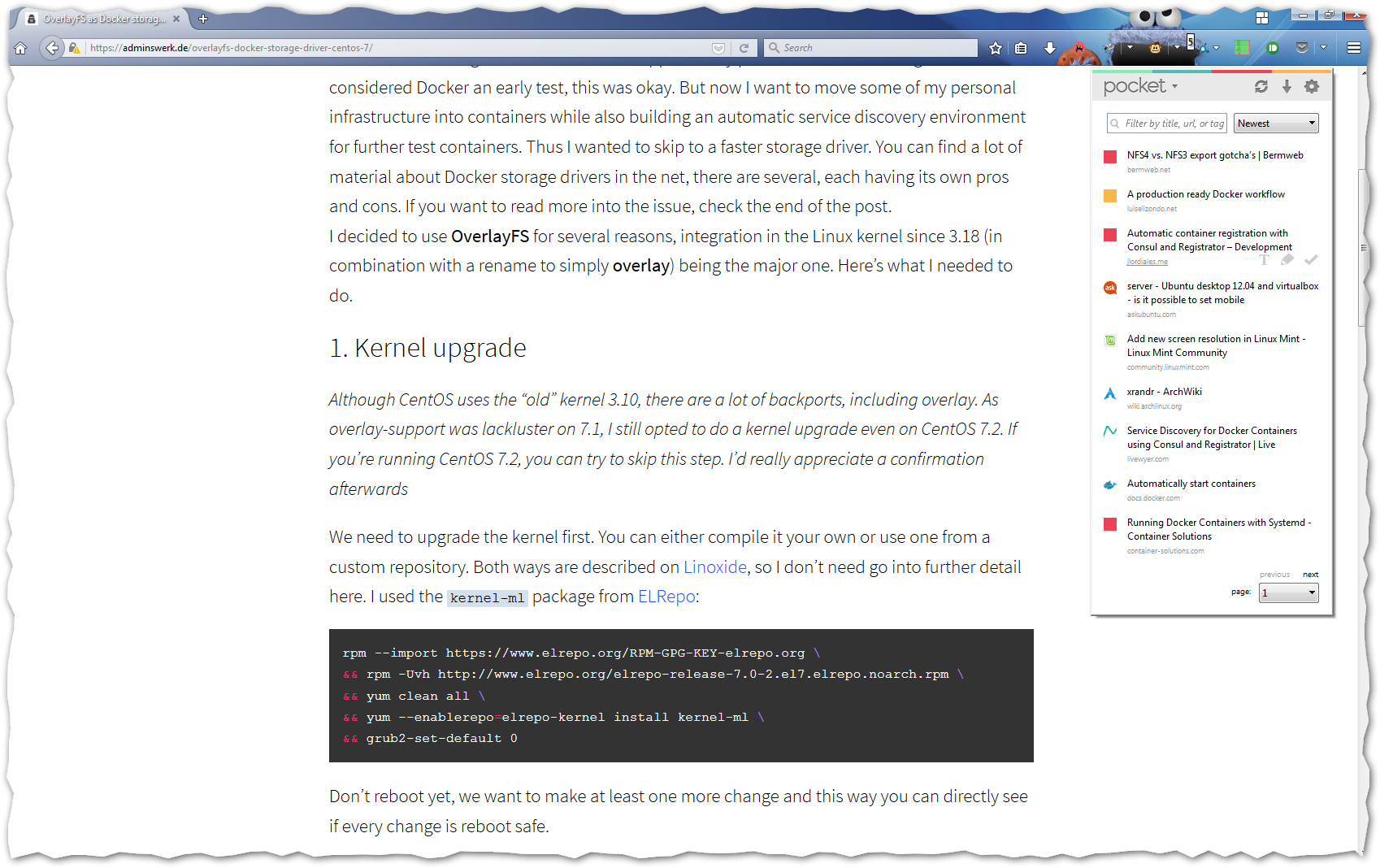 PS: I will probably replace Pocket with a self-hosted wallabag instance sooner or later. If you prefer self-hosted software and want to replace Pocket, have look into it.
comments powered by isso